Northern Virginia's Storage Company of Choice.
Why Choose STAR when You
Need Storage Solutions
STAR offers ample clean, safe, and worry-free Northern Virginia storage for all of your short and long term storage needs. Whether you need storage during your move, to declutter your home for sale, or if you just need a little more space for your personal possessions but don't want to give away any belongings just yet, STAR can help.
Our Storage Solutions Include: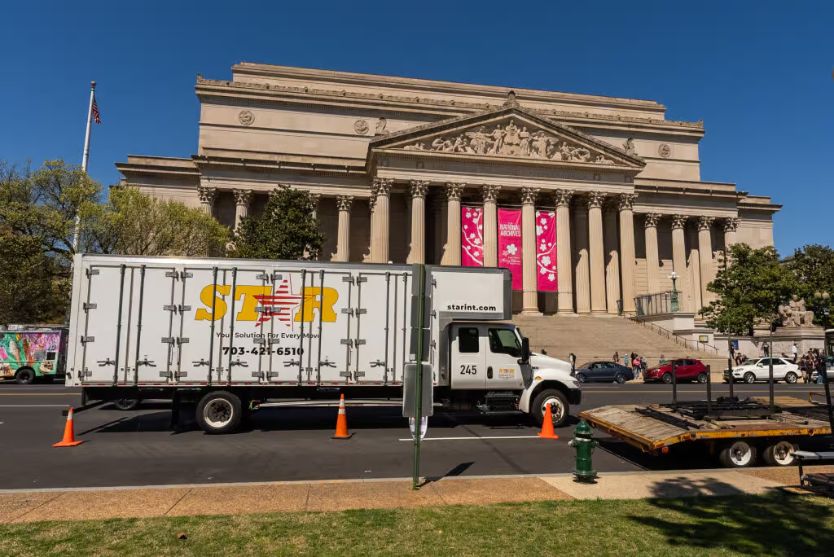 When We Provide Storage, Moving is Easier
Think of us as a one-stop-shop. Rather than sending half your boxes on the moving truck, and the other half to your storage facility, let STAR handle the transportation for you all at once. Your moving and storage requirements are completely taken care of when you move with STAR.
STAR provides the same level of safety and security when placing your household goods and personal effects into storage that we do at the time of pickup and delivery.
Your household goods are more than belongings to STAR; they are your memories, assets and investments. From sofas to sculptures, from lawn mowers to valuable paintings, we provide high quality, fireproof and worry-free storage for all your precious items. STAR is ready to assist you with all of your storage needs.
We start the process with a FREE no-obligation in-home move estimate.
This in-home estimate will insure that all aspects of the move are observed and insure an accurate estimate of the move cost and time. A representative from STAR will come out to your residence in order to assess the final weight and dimensions of the items that require to be relocated. Once the weight and size are determined, STAR will provide you with an estimate for door-to-door service.
Contact us for a free, no-obligation, in-home consultation.
Luis group they doing every good, very professional and reasonable price!
Louis and his team did a good job
MaryEllen Metwalli
2023-10-16
Excellent moving experience. Crew packed small condo, kept things in storage for a couple if weeks, and delivered an unpacked on time. Very good job. Crew. Luis, Detion, Gerson
Recently, I had the pleasure of working with Luis, Derian, and Chele during my move. Their professionalism and efficiency truly stood out. Each member of this trio demonstrated care for my belongings, ensuring that everything was packed securely and transported safely. Luis's leadership, Derian's attention to detail, and Chele's positive attitude made what is usually a stressful process into a smooth and pleasant experience. I highly recommend Star Moving Solutions to anyone in need of reliable and trustworthy movers. They truly went above and beyond!
Uberto, Fredy, Javier, and Edgar were incredibly professional. I received a call when they were on their way and they arrived within the time frame that was agreed upon previously. My place was properly protected by the movers before any items were moved to prevent any damage from moving my belongings. Everything was brought in carefully and unpackaged as requested in the desired location. I appreciated their efficiency, thoroughness and hardwork with my move. Definitely recommend for anyone's next move!
Darwin and Elmer were fantastic. Very professional and hard working. Outstanding experience.
Darwin and Geovany are passionate works and very respectful. Good work ethics. Very friendly.
They did an amazing job. Extremely happy with service provided.
Frequently Asked Questions