Northern Virginia's Storage Company of Choice.
Why Choose STAR when You
Need Storage Solutions
STAR offers ample clean, safe, and worry-free Northern Virginia storage for all of your short and long term storage needs. Whether you need storage during your move, to declutter your home for sale, or if you just need a little more space for your personal possessions but don't want to give away any belongings just yet, STAR can help.
Our Storage Solutions Include: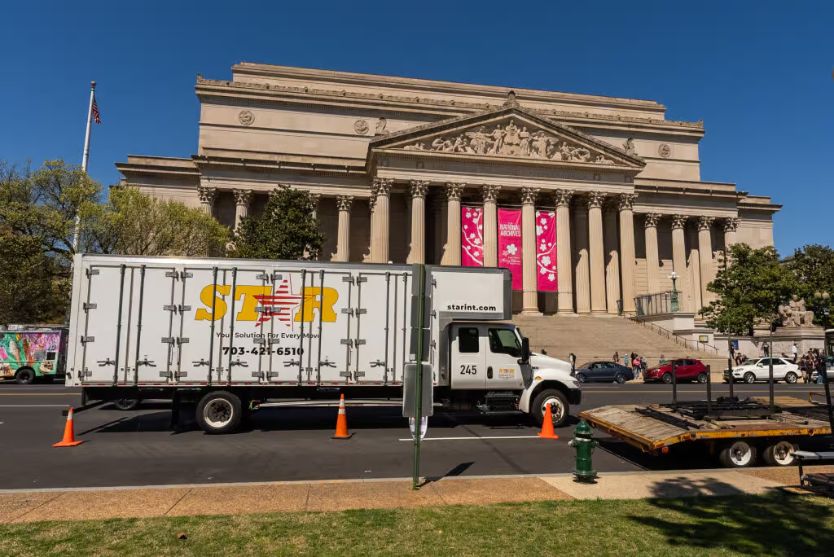 When We Provide Storage, Moving is Easier
Think of us as a one-stop-shop. Rather than sending half your boxes on the moving truck, and the other half to your storage facility, let STAR handle the transportation for you all at once. Your moving and storage requirements are completely taken care of when you move with STAR.
STAR provides the same level of safety and security when placing your household goods and personal effects into storage that we do at the time of pickup and delivery.
Your household goods are more than belongings to STAR; they are your memories, assets and investments. From sofas to sculptures, from lawn mowers to valuable paintings, we provide high quality, fireproof and worry-free storage for all your precious items. STAR is ready to assist you with all of your storage needs.
We start the process with a FREE no-obligation in-home move estimate.
This in-home estimate will insure that all aspects of the move are observed and insure an accurate estimate of the move cost and time. A representative from STAR will come out to your residence in order to assess the final weight and dimensions of the items that require to be relocated. Once the weight and size are determined, STAR will provide you with an estimate for door-to-door service.
Contact us for a free, no-obligation, in-home consultation.
Matthew Mueller-Lewis
2023-03-05
Great experience! Had the pleasure of Darwin, Henry, Paco, Marvin, and Maira moving my stuff into my apartment. They moved everything very carefully, unboxed everything, and assembled several different items without the instructions. It would have taken me hours to put some of that stuff together. Much appreciated!
Quanah "Meat" Parker
2023-03-05
Our packing experience was great overall. JP and his team did an amazing job and were patient, understanding, and very professional. They were able to completely pack our 2BD 2BA in less than 6 hours in a relatively tall building. I'll provide updates on this review pending the arrival of our shipment!
Highly recommend! We had the best experience with this company! Very friendly and polite. They worked fast with not a single scratch or dent. The house we moved from had a ton of stairs and it didn't slow them down. They wrapped everything and put it exactly where we wanted it. They went above and beyond our expectations!
Heath Westcott
2023-02-21
They did a great job for us! Very professional, fast, and really took good care of our household. Recommended!
Ashley Richardson
2023-02-12
Star Moving Solutions did great work and were efficient and professional. Wilmar was a great lead and effectively managed his team to make our moving process easier. Enjoyed our experience. And highly recommend
Wilmer was fantastic
Stewart McHugh
2023-02-07
Pedro and his team kept in communication with me for arrival. They assessed, packed and removed 250lbs of airfreight in under an hour. Great job, very professional. Highly recommended.
They were fantastic
We just went through an international move back to the U.S. and Star Moving Solutions was responsible for retrieving our goods from the port in the U.S. and delivering to our home and, after a lifetime of moves with the government, this was the best experiences of our lives. Everyone was very professional, the moving crew was respectful and beyond helpful (even moved a table for us that wasn't on their truck!). What's more is that our POC during all of it, Mr. Philbates, was extremely responsive, patient, helpful, and friendly and went beyond what was necessary of him. I can't express how grateful we were to them all, especially Brandon, as their professionalism and kindness was sorely needed during such a stressful period. Thank you to all of them! Highly recommend.
We are so impressed with Star International Movers. They were detail-oriented, thorough, fast and very easy to work with. This was our first international move and they made it so much easier.
Frequently Asked Questions